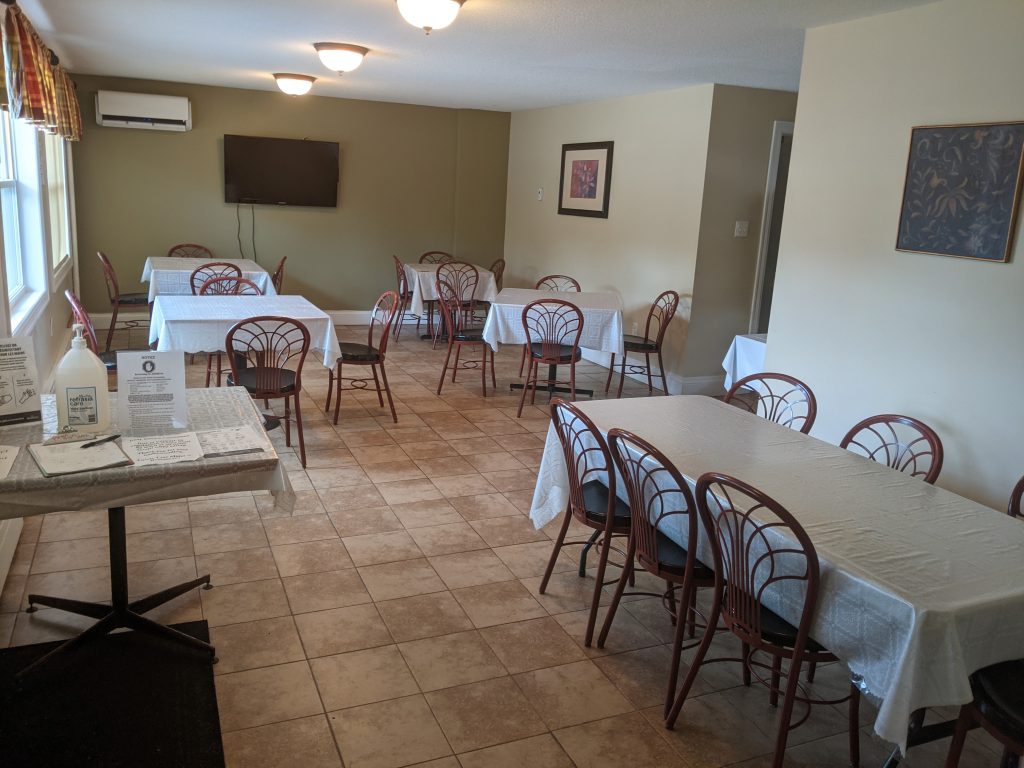 Planning a party or a meeting?
We offer a room with direct access to the parking lot for up to 35 people.
Your group can have their meal in private, ordering directly from the restaurant menu or by pre-planning to ensure faster service.
We also offer pre-booked special trays of sandwiches, finger-foods and cakes for more casual events.
There is no extra charge for the room if you are having a meal.
Just want a room for a private meeting?
Our prices are $50 or a half day or evening..
Hours are 7.00 a.m. to 10.00 p.m.
So if you are planning a retirement party, special event for a birthday or any other function
let us take care of it all.
Rotary Club of Newcastle meets at the Fundy Line Motel every Wednesday at noon.
Guests are always welcome.